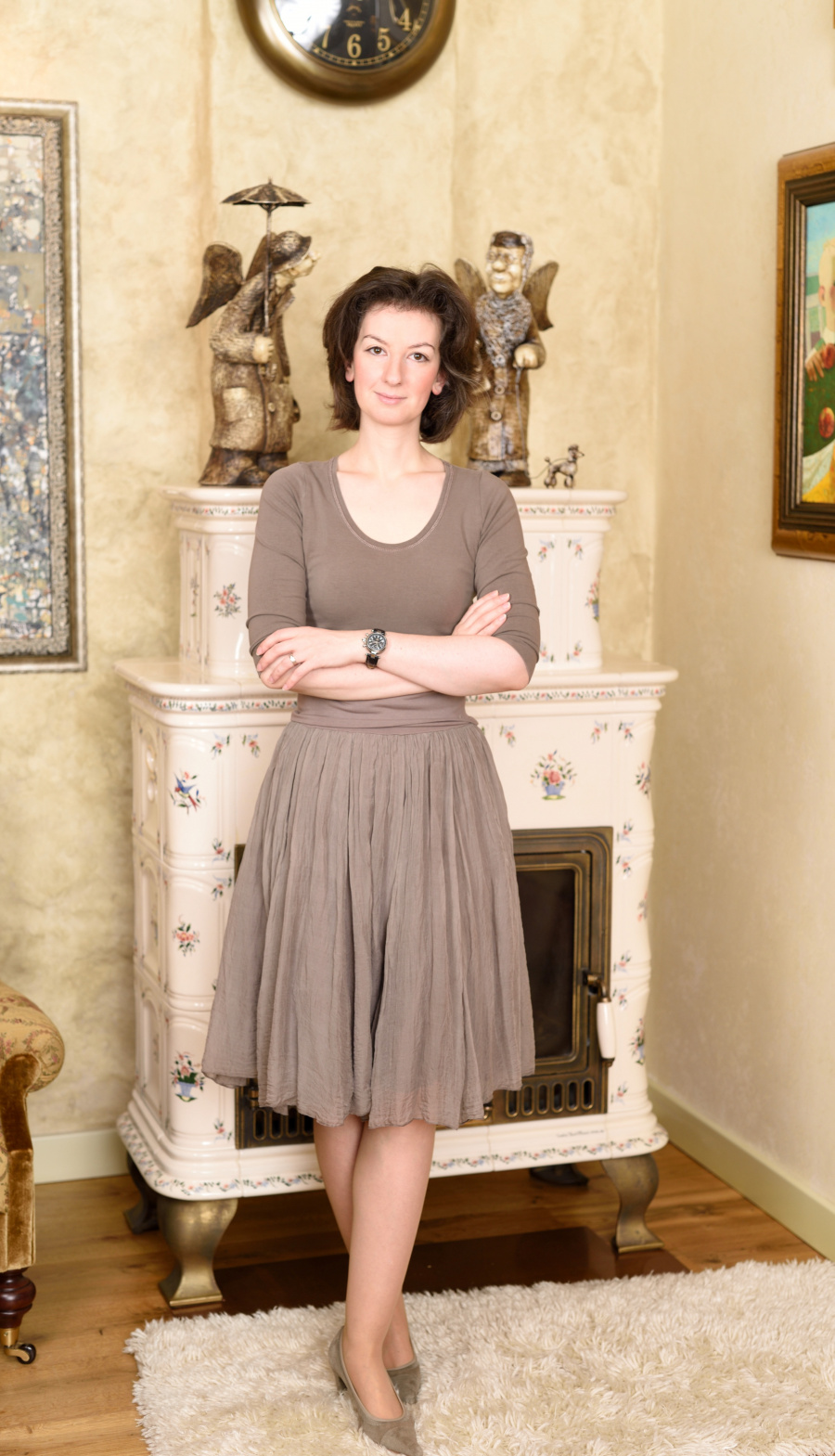 The ArtLaw.club is founded by Irina Olevska-Kairisa. Irina is a practicing attorney-at-law in Latvia since 2012 and a PhD iur.candidate in Maastricht University since 2021. Irina obtained Diploma in Art law from the Institute of Art and Law, UK (2014), LL.M from Riga Graduate School (2008) of Law and LL.B from the Latvian University (2006).
Currently, she an individual partner of the UNIDROIT Convention Academic Project, a member of the Community of the Illicit Trade in Cultural Material of the European Association of Archaeologists, a member of the Latvian Society of Archaeologists, a member of ICOMOS Latvia and a member of the working group drafting the updated edition of Dictionnaire comparé du droit du patrimoine culturel from Latvia.
Irina is the author of a book "Peculiarities of Legal Regulation of Fine Art Prints:American v. European approach" and co-author of a set of publications on Art and Cultural Heritage law in Latvian and English, including the latest:
- Kairiss, A.; Geipele, I.; Olevska-Kairisa, I., 2023, Sustainability of Cultural Heritage-Related Projects: Use of Socio-Economic Indicators in Latvia. Sustainability, 15, 10109. https://doi.org/10.3390/su151310109
- Olevska-Kairisa I.; Kairiss A., 2023, Victims of Heritage Crimes: Aspects of Legal and Socio-Economic Justice. Open Archaeology. 9(1): 20220293. https://doi.org/10.1515/opar-2022-0293
- Kairišs A.; Oļevska I., 2021, Development Aspects of Archaeological Sites in Latvia. Achaeologia Lituana; 22:10-6. Available from: https://www.journals.vu.lt/archaeologia-lituana/article/view/26383
- Kairiss A.; Olevska I., 2021, Assessing endangerment of archaeological heritage in Latvia: legal framework and socio-economic aspects, AP: Online Journal in Public Archaeology, Volume 11 (forthcoming)
- Kairiss A.; Olevska I., 2021, DEVELOPMENT ASPECTS OF MANORS AS A PART OF CULTURAL HERITAGE IN LATVIA, Vol. 19 (2021): Culture Crossroads, DOI: https://doi.org/10.55877/cc.vol19.27
- Kairiss A.; Olevska I., 2021, Evaluación del riesgo del patrimonio arqueológico en Letonia: marco jurídico y aspectos socioeconómicos, Chapter 14 in ¿CUÁNTO VALEN LOS PLATOS ROTOS? TEORÍA Y PRÁCTICA DE LA VALORACIÓN DE BIENES ARQUEOLÓGICOS, edited by Ignacio Rodríguez Temiño and Ana Yáñez, ISBN: 978-84-16725-33-5
- Kairiss A.; Olevska I., 2020, Damage to Archaeological Sites: Assessment Criteria and Situation in Latvia, Baltic Journal of Real Estate Economics and Construction Management, 8, 45–82 https://doi.org/10.2478/bjreecm-2020-0005
In 2016 in co-operation with Riga Graduate School of Law Irina organized the Art law Summer school for students of Scandinavian and Baltic countries. From that time forth Irina has organized a range of advanced-training international seminars for art and cultural heritage law and museum practitioners, participated in other local and international projects, held panel discussions on the topic, conducted seminars to law enforcement and cultural sector.
"The way to this platform was several-years-long. During this time I was lucky to work and mature surrounded by responsive, talanted and broad people. They taught me, believed in me and made me realise my initiatives. Consequently, by connecting the dots (as S.Jobbs put it), the ArtLaw.club was born. I have put my soul, knowledge, experience and drive into it. Hope you will find it useful", Irina Olevska-Kairisa.
The ArtLaw.club was launched in 2018.